Prof. Dr. Helga Nowotny, Ph.D.
Helga Nowotny is former President of the ERC, the European Research Council, (2010-2013). She is Professor emerita of Social Studies of Science, ETH Zurich (Swiss Federal Institute of Technology).
Currently Prof. Nowotny is Visiting Professor at Nanyang Technological University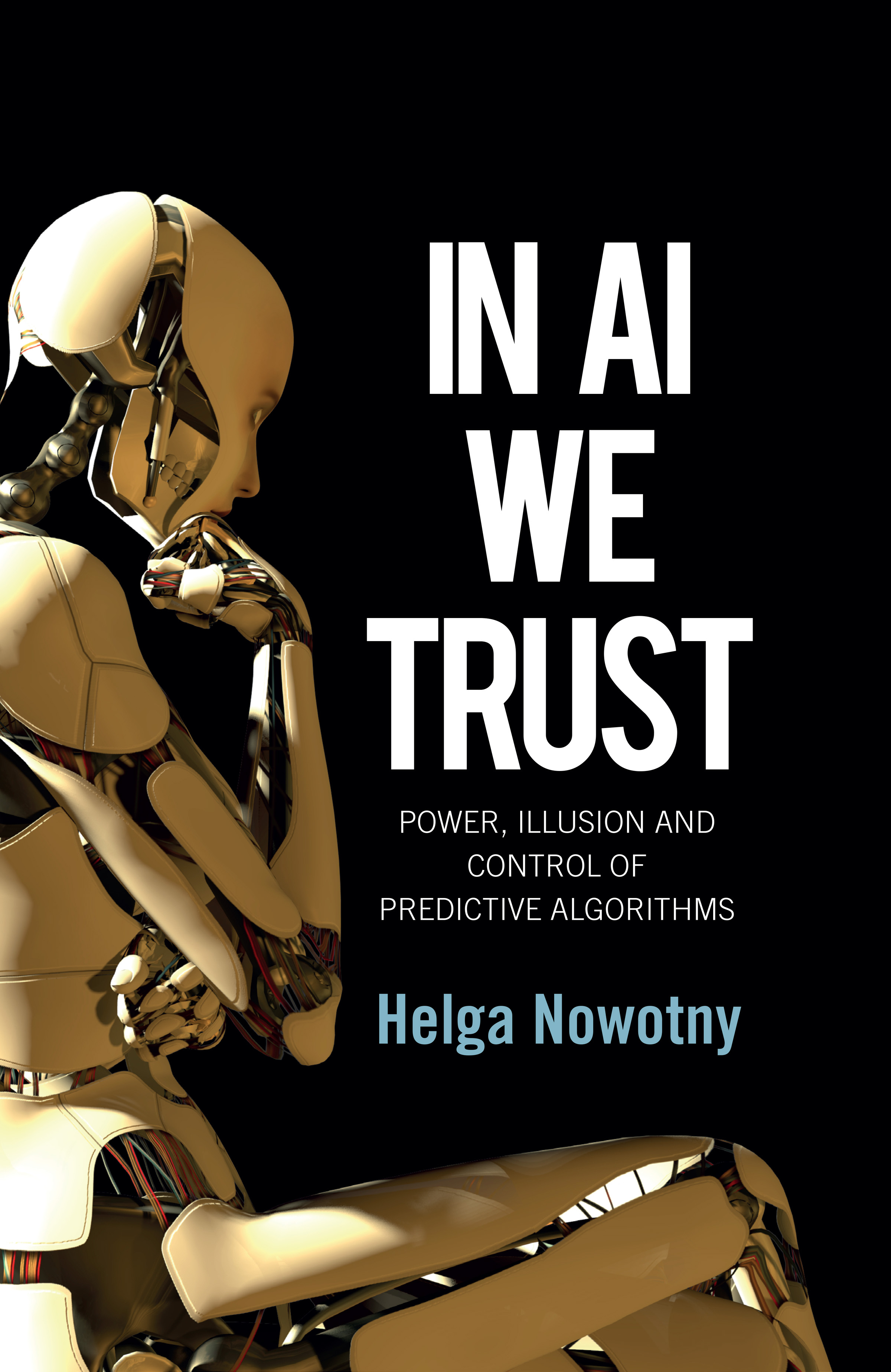 Helga Nowotny, Matti Bunzl
The Cunning of Uncertainty
Why Science and Society Should Remain Open to the Unexpected
IWM, Istitute for Human Sciences Vienna
Tom Sutcliffe discusses the importance of uncertainty and failure with Helga Nowotny, David Willetts and Oliver Morton
BBC Radio 4 Start the Week
» Start the Week with Helga Nowotny
» Times Higher Education Article
New Book out now!
Positions
Chair of the ERA Council Forum Austria
since January 2014
Member of the Council for the Lindau Nobel Laureate Meetings
since 2014
» Lindau Nobel Laureate Meetings
Member of the Austrian Council for Research and Technology Development
Member of the Strategic Research Advisory Board of the Austrian Institute of Technology
since 2013
Member of the Steering Board of Falling Walls
since 2011
President of the Board of Trustees and member of the Academic Advisory Board of the Institute for Human Sciences Vienna
since 2014
since 2006
Member of the Scientific Advisory Board of the Ludwig Boltzmann Gesellschaft
since 2014
Member of the University Council of the Ludwig Maximilians University Munich
since 2011
» Ludwig Maximilians University Munich
Member of the Board of Reviewing Editors of Science Magazine